Looking for an online talent approvals platform that also enables you to download the approved images? Then your search is over!
We are excited to announce that our latest update brings additional downloading functions and services, saving you hours of time fielding requests not to mention the cost of duplicate drives!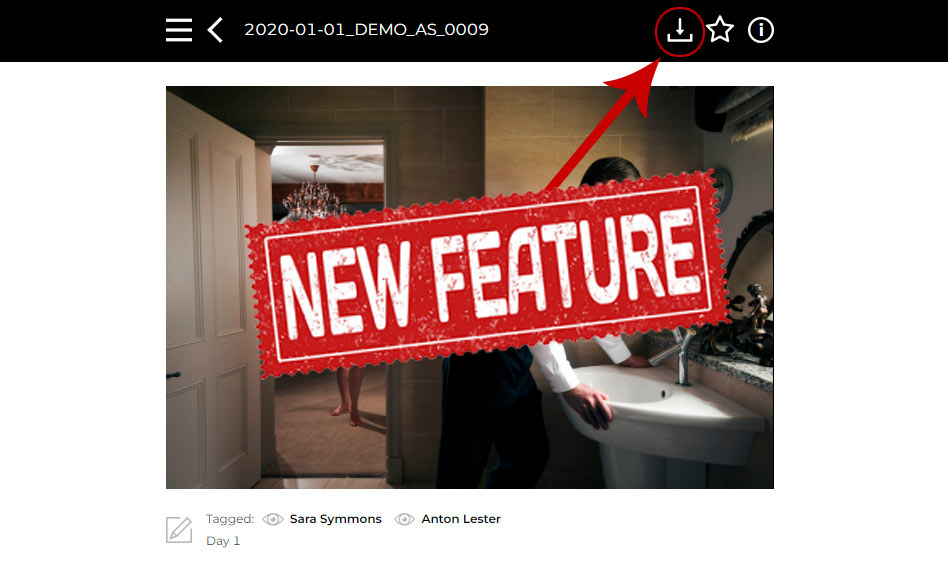 Download Low Res JPGS Direct
Set customisable download permissions for each user.
Safe and secure with optional watermarks and login access.
Great for getting first look images out ASAP!
Do you have a digital or socials team who need quick access to low res JPGS for online sharing? Got a PR team needing images for digital press releases or maybe the network needs to get something out fast?
Don't want to spend hours managing all the requests coming in? We got you.
With our latest version of Image Approvals, you have the ability to grant individual users the right to download singular low res JPGS hosted on our approvals system.
Download permissions can be set how YOU want them; whether you want a producer to be able to download anything and everything, a PR firm to be able to download cast approved images, or a social media manager to be able to just download approved images that have also been marked as a select, you can set custom permissions for everyone!
You can even enable personally identifiable watermarks on the images should you want to be able to share things internally and without getting out!
This is a great option for productions that can't wait until the cast have completed all of their stills approvals and who need to get a first look image out ASAP.
With downloading permissions tied to specific users, this function is super secure so you can be certain only the right people have access to your stills.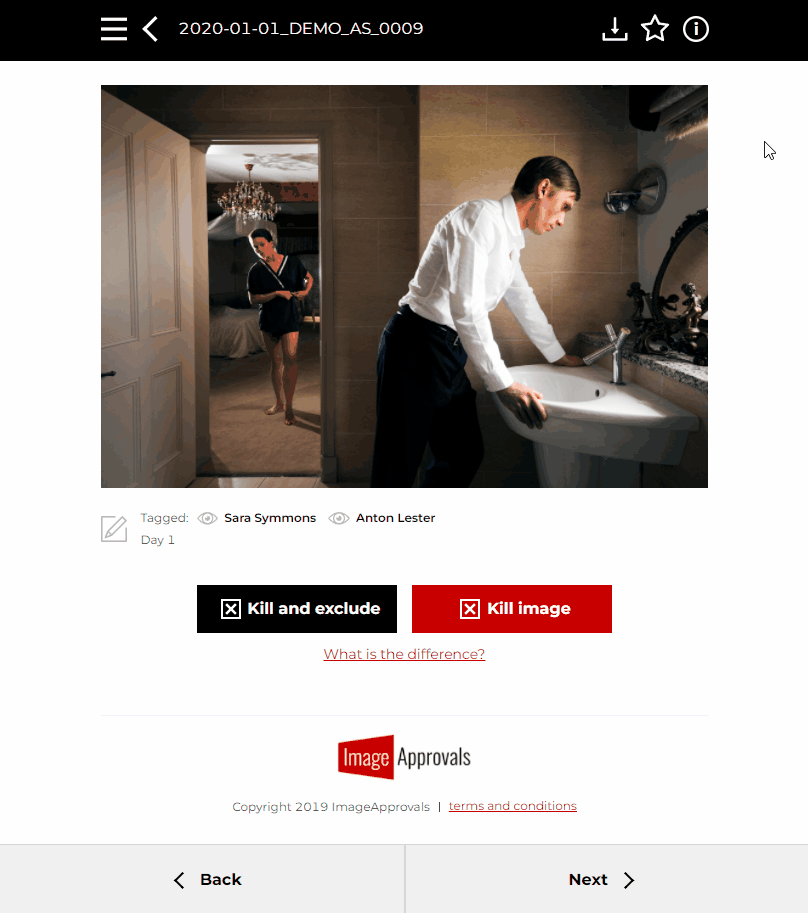 Download link for all approved images
Singular download link of all of your approved images for easy distribution.
Password-protected with expiry date for added security.
Share up to 50GB of full res JPG and RAW file assets with your teams and distributors.
Save time and money fielding image requests.
We know that sometimes the deadline for you to complete and distribute your stills approvals are right up to the wire and you might need to get final approved RAWs and high res JPGS over to your post-production and distribution teams quicker than hard drives can get to them. Or maybe you have multiple teams working in tandem across several locations and sending out half a dozen drives is just too costly.
That's why we now offer the option to have a password-protected download link for your approved images. With a whopping limit of 50GB, you'll be able to give access to the full set of approved and approved selects to anyone who needs it right away!
In addition to giving key people access to images ASAP and making those critical deadlines, it also saves you on the cost of creating and shipping multiple duplicate drives!
For extra security, the download link is password protected and expires after 4 weeks (don't worry, you can request an extension if you need!), so you know only the right people are getting access to your assets.
Need help with your stills approvals?
Are you interested in seeing how much time and stress you can save by using our online talent approvals system? Why not
request a quote
or
request a demo.
Alternatively, if you want to hear what other productions say and how exactly we helped them with their stills approvals, why not check out our case studies or check out our how it works video.