4 things you need to manage your production stills
Whether you are a publicist or a producer, working on a large or small production, you are going to have stills and you (or someone in your team) are going to have to manage them.
Here are our recommendations for the tools to use and best practices to follow to make your job easier, simpler and more cost-effective.
---
1. Follow correct file naming and folder structure best practices.
Having correct file naming protocols and folder structures in place makes stills infinitely easier to manage; individual stills can be instantly identified and located from just their filename, and it reduces your chances of accidentally deleting, losing or creating unnecessary duplicate files.

That's why we created this quick guide to correct file naming and folder structuring protocols and a PDF guide you can download to give your photographers at the start of production so they use the correct conventions at the point of shooting.
2. Download Adobe Bridge
Adobe Bridge is an amazing piece of desktop software for managing images. It is what many photo labs and asset management companies base their own stills/approvals software on but with one added bonus; as of 2020, it is FREE!

You can download Adobe Bridge here.
Key things you need to do with production stills that you can do in Bridge:


View any image file type.

Apply custom labels and star ratings to images.

Caption images.

Easily save low res JPG copies of raw files.

Change image metadata.

Create custom contact sheets of your images.

Navigate it and create/delete folders just like your regular file explorer or finder app.

Bridge is an absolutely fantastic tool and has several million users worldwide, from casual users utilising the basic functions, through to professional power users to whom Bridge is an integral part of their everyday workflow. If you are part of a producing or publicity team that needs to have multiple eyes on assets, you can even use Bridge to access images stored on the Cloud. 

Learn more about why you should use Bridge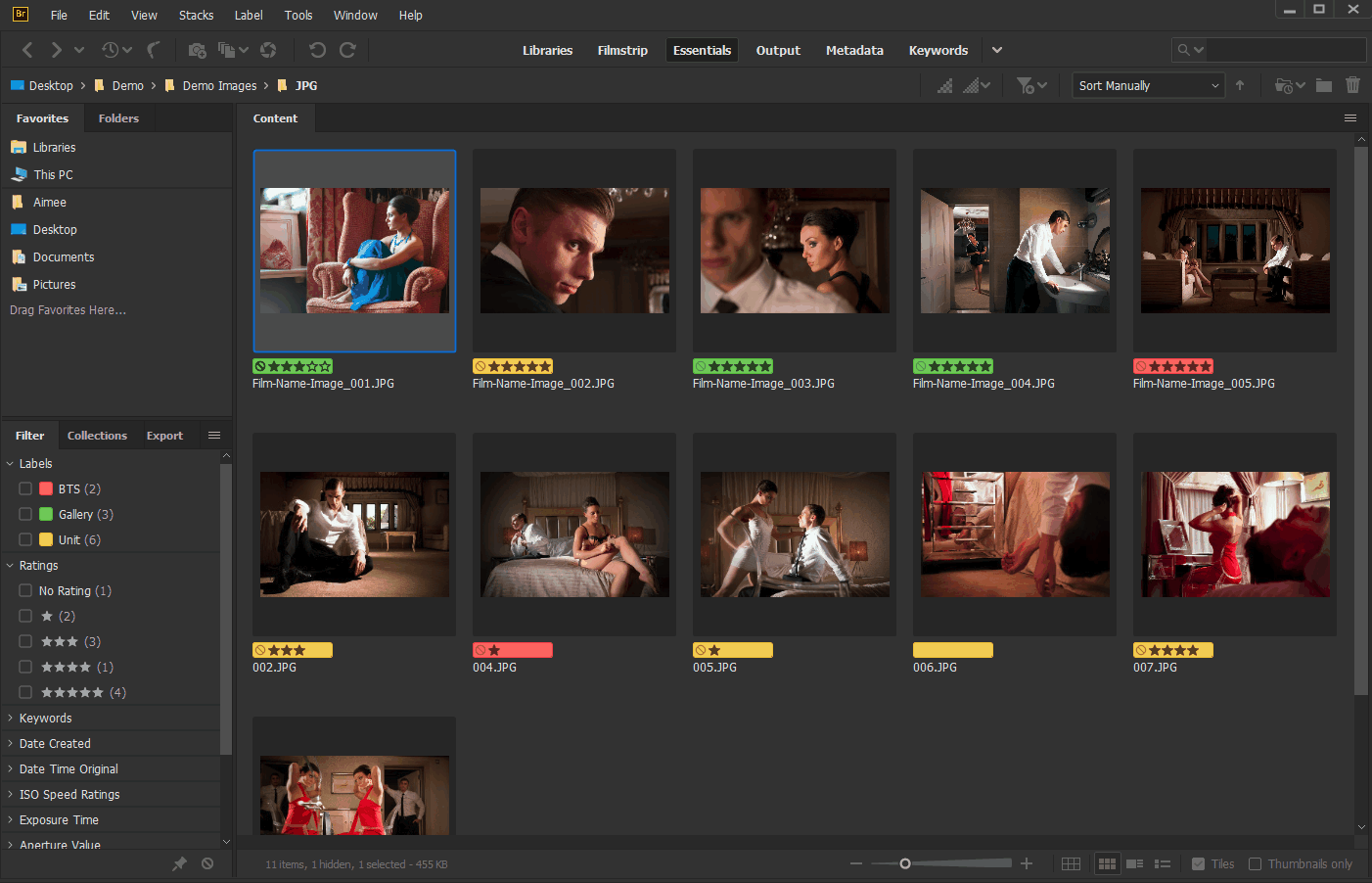 3. Image Approvals for managing talent approvals of stills
So now you've got all of your images neatly organised and have both RAW and JPG copies, it's time to use the Image Approvals online talent approval system.

Don't waste weeks of your valuable time doing it manually, or unnecessary amounts of cash on all in one software filled with features you just don't need. 

Image Approvals is designed to do one thing only and to do it well; manage talent approvals of stills. Our ethos is to set the new standard for how talent approvals are managed so that your job is made easier and the amount of time you have to spend on it is reduced by a factor of 10. Seriously. Our average client completes all of their approvals within 15 working days of first enquiring with us and their actual hands-on time is often under 2 hours of work when opting to outsource uploading and actor tagging to us.

Upload your images, tag your actors and set their kill percentages. 

Image Approvals doesn't let them go over their allowance and you can set everyone's percentages individually with separate allocations for solo and group images.

If you want to, make your own kills and selects for a more curated set of approvals.

Once complete, download reports in the form of spreadsheets or contact sheets.

Done.

Request a free demo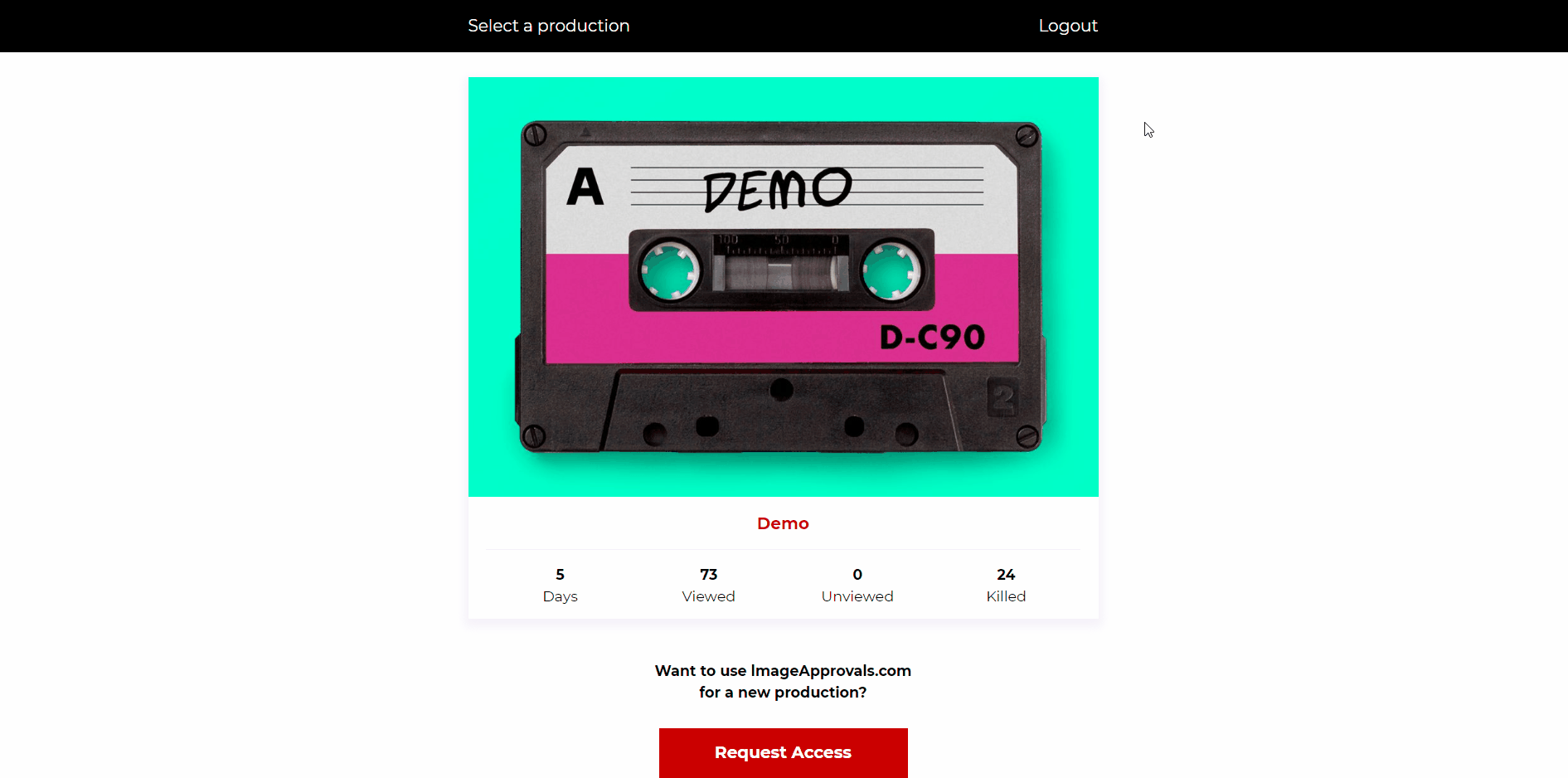 4. Backing up your images
You're nearly at the end of your journey – your photographer has given you a neat drive of images all correctly named and in a clean, minimalist folder structure and your talent have completed their approvals. 

Viewing them in Adobe Bridge you can filter and see at a glance which ones you have tagged as approved, marked as your selects, which are BTS or show certain actors, which are ready to go to press or for retouching or any other combination of labels without having to duplicate files and create confusing folder structures.

There's nothing left to do except make sure you have a back-up of your images and there are multiple cost-effective ways to do this depending upon your budget, the level of risk mitigation important to you, who can access your data and where you need to access it from.

This article from Cloudwards breaks down some of the best options, specifically looking at the pros and cons of cloud vs local storage and we believe a combination of both is the best way to go. A good rule of thumb is to work to the 3-2-1 strategy:

3 – keep at least 3 copies of your data.
2 – ensure your copies are kept on at least 2 different mediums or device types (eg external hard drive and cloud backup)
1 – Keep at least 1 copy offsite.

There you have it; if you are an independent publicist, publicity firm, production company or photographer working with stills for film and TV, these four steps will enable you to work in a way that reduces your workload, provides a better all-round user experience and keeps costs low.

Struggling with any aspect of your stills management? Check out our support articles for more detailed guides, advice and walkthroughs or contact us if you need help with managing talent approvals and one of our team will get in touch.
---
Do you have a cast with stills approvals rights? Want to prevent your team losing hundreds of hours to inefficient working AND keep your talent happy by giving them an easy to use online approvals system?
Get in touch with us today for a no-obligation quote or request a demo if you want to see how the platform works.